Decades Night @ Double Branch (Wesley Chapel)
Saturday, January 22, 2022 from 9:00 PM to 12:00 AM
Join us for a signature night of games, refreshments and music from each decade provided by the world-renowned DJ Charlie Chase. Entry is FREE. Special giveaways. Bring a friend and join us on this special Saturday Night at the Groves in Wesley Chapel.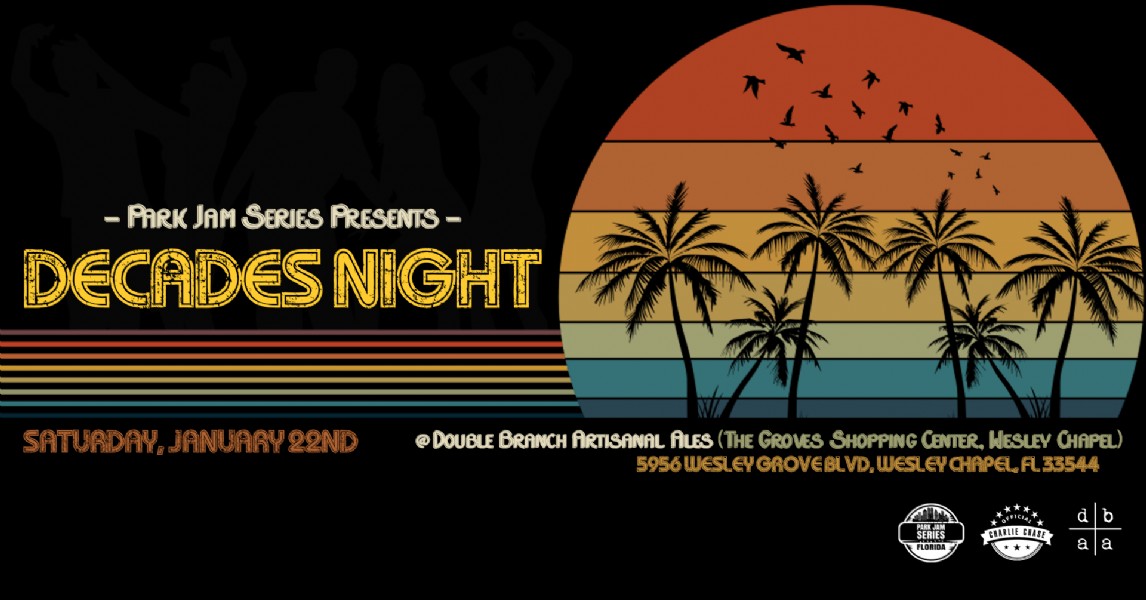 Facebook Event Link:
https://www.facebook.com/events/1067329444103881/
Event Location
Double Branch Artisanal Ales • 5956 Wesley Grove Blvd • Wesley Chapel, FL 33544 • US

Previous Events
We hold our Park Jams seasonal, and we also are opening up some doors to do special events as well. Keep yourself updated by signing up for the newsletter and updates. If you would like to view the media associated with our previous events, click a selection below.